MOU was signed Between Fusion works Inc, Japan and The Dept. of Mechanical Engineering of University of Sri Jayewardenepura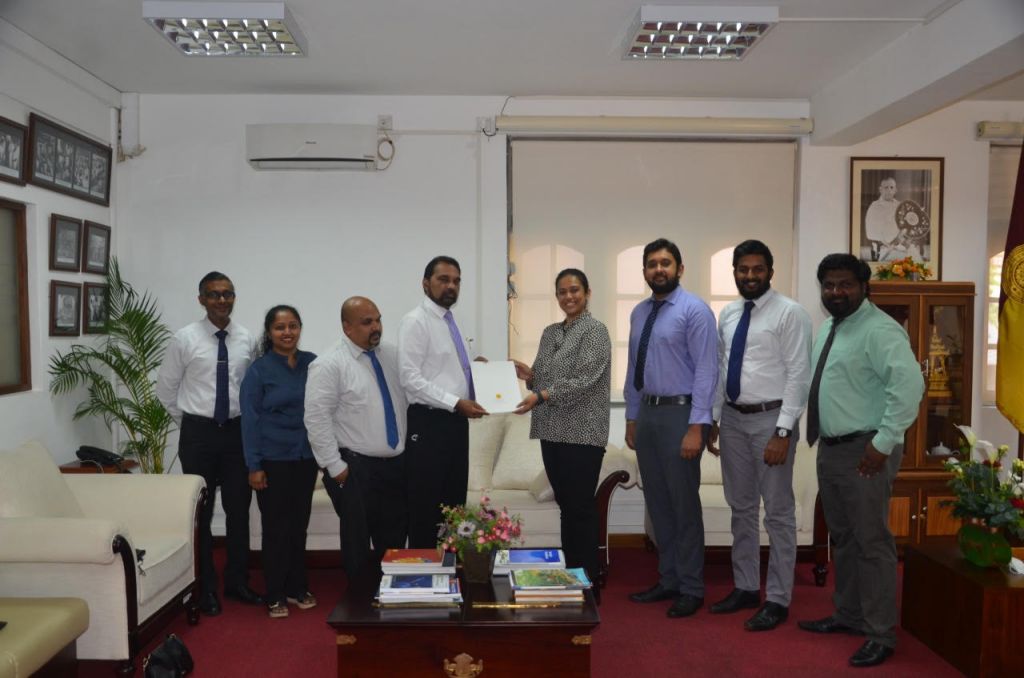 Our earth has finite number of resources and we are heading towards 10bn world's population by 2050. If we aren't taking actions to create circular economies that would reduce, recycle and reuse materials, we are definitely heading towards a global crisis. We enormously experience this as a part of the fashion industry, although fashion is related to things that are beautiful, industry is the 2nd largest polluter in the world. Fast fashion is infamous for inducing over consumption and creating pollution.
That is why we decided to joint hands with the Dept. of Mechanical Engineering, Faculty of Engineering at University of Sri Jayewardenepura to develop a series sustainable materials and fibres that will have a minimal effect on the animals and our beloved planet.
The event was attended by the Vice chancellor of the University, Prof. Sudantha Liyanage, Head of Department of Mechanical Engineering Dr. Thilaksiri Bandara, Head of Business development of Fusion works Inc. Ms. Chanuthi Rajapaksha and the lead researchers from the Department of Mechanical engineering.
Read More-  http://eng.sjp.ac.lk/mechanicaleng/news/mou-signed-between-fusion-works-inc-japan-and-the-dept-of-mechanical-engineering/